Who We Are
The Leapfrog Group is an independent, national not-for-profit organization founded 20 years ago by the nation's leading employers and private health care experts. We strive to make giant "leaps" forward in the safety, quality and affordability of health care in the U.S. by promoting transparency through our data collection and public reporting initiatives.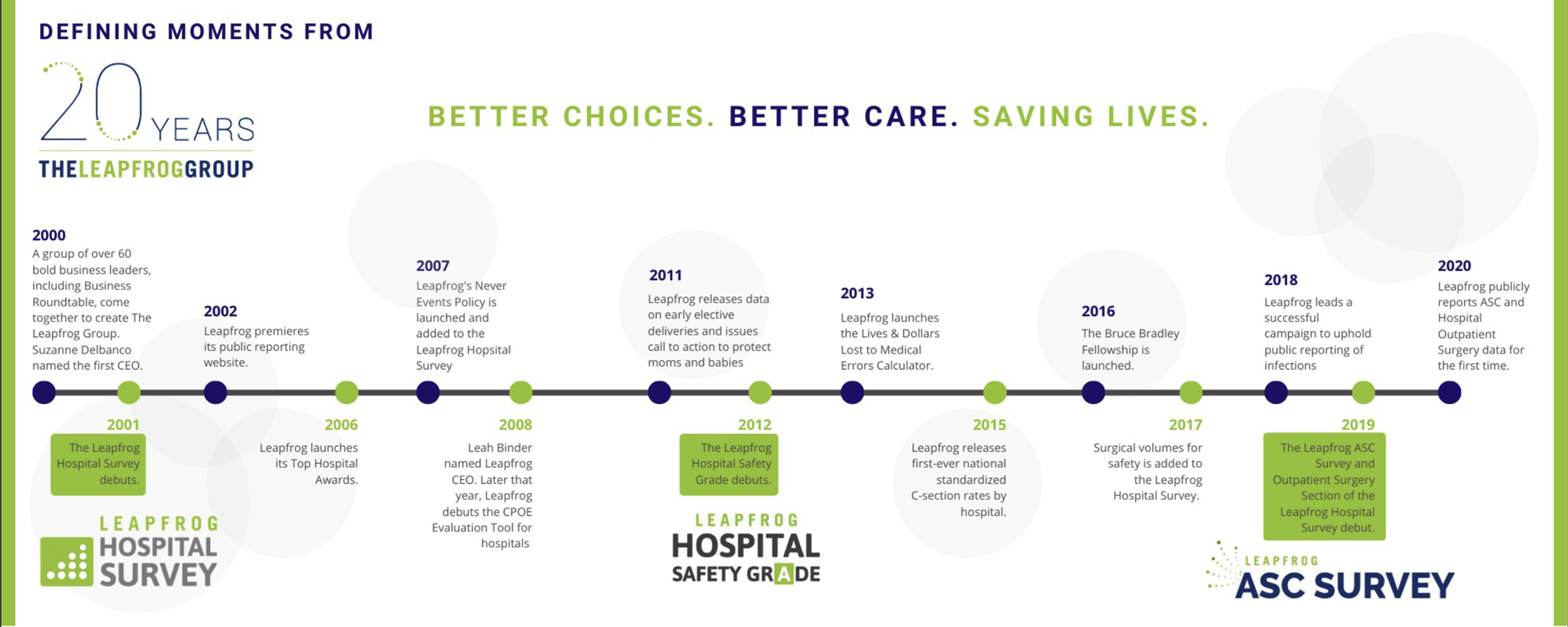 With our goal of saving lives by reducing errors, injuries, accidents, and infections, The Leapfrog Group focuses on measuring and publicly reporting hospital and ambulatory surgery center (ASC) performance through the annual Leapfrog Hospital Survey and Leapfrog ASC Survey. The Leapfrog Hospital Survey is a trusted, transparent and evidence-based national tool in which nearly 2,000 hospitals voluntarily participate free of charge. Performance results from the ASC Survey will be publicly reported for the first time in 2020. The Leapfrog Hospital Safety Grade, Leapfrog's other main initiative, assigns letter grades to hospitals based on their record of patient safety, helping consumers protect themselves and their families from preventable harm.
The Leapfrog Group advocates for public access to quality and safety data from all U.S. hospitals, and we welcome you to contact your legislators to demand more information to keep your families safe.